This Website is for you!
If you have a question or information about yourself, please contact Barbara Here!
Hope For Your Hormones Youtube Channel
Welcome to Barbara's Hope For Your Hormones channel!
You will find informative videos on hormone balance, peri menopause, menopause, PMS, andropause and natural bio-identical hormones for relief. Visit our Link below to see all 400+ videos!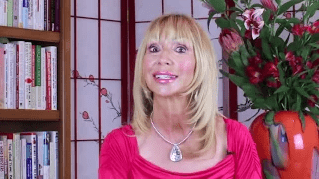 Hope For your Hormones Blog

"Balance Your Hormones... Balance Your Life"

"I want to help you...restore your health,

save your sanity, and conquer hormone imbalance!"

Do you feel like an alien in your own body? Most likely it's your hormones!

I'm Barbara Hoffman, author of Hope For Your Hormones and I have spoken with over 150,000 women about Hormone Balance since 1992. And I want to help YOU!

Progesterone For Women Over 60

A question that women have for me all the time is: "Barbara, am I too old for progesterone?"




To put it simply: NO!

Despite surviving the hump of menopause and its more disruptive symptoms, it is important to note that progesterone works in ways that you may not always be aware of. Once you reach your 50s, or if you undergo a hysterectomy, your progesterone and estrogen levels start to drop. Even if you "get over" the hot flashes and sweats, your levels are still low!

Once we hit age 35 to 40, hormone balance suffers as estrogen, progesterone, testosterone, cortisol, thyroid, and insulin, may become "out of whack." It's gradual for some and dramatic for others. But perimenopause and menopause do not need to cause any suffering. Or as one woman expressed it to me: "hormone hell." Your body would love to be hormonally balanced. Symptoms are your body's call for "HELP!" Be kind to your body. Let progesterone be your "First Responder."




How to know if you are in Perimenopause: Is this you?
When you call Customer Service you want to speak with a real person. YOU WILL!
P.O. Box #1292 Corona Del Mar, CA 92625